The house of the dead (A casa dos mortos).
Bubu is a poet who has been committed to psychiatric institutions twelve times. He challenges the meaning of hospital-jails, these hybrid institutions which sentence the insane to life imprisonment. The poem called "The house of the dead" was written during the filming of the documentary and revealed the forgotten deaths that occur inside these facilities. There are three stories in three acts of death. Jaime, Antonio, and Almerindo are anonymous men, considered dangerous to society, whose punishment is the tragedy of suicide, the unending cycle of being committed, or surviving life imprisonment in the house of the dead. Bubu is the narrator of his own life and also of his own destiny of death.
Watch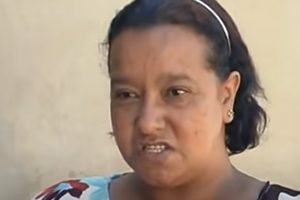 A disembodied woman (À margem do corpo)
This is a story that took place in a small town in the state of Goiás, Brazil, from 1996 to 1998. Deuseli was 19 years old when she was brutally raped. She was not allowed to have an abortion and disappeared from her hometown, which is how the narrative's first act ends. Months later, she was the key player in another crime. This time, she was the murderer of her 11-month-old daughter. In a ritual which seemed satanic to some people and hysterical to others, Deuseli relived the rape scene and then drowned her daughter in a bathtub. Deuseli died months later of unknown causes. Recounting Deuseli's rape, murder and death, lawyers, doctors and exorcists reveal the story of her life.
Watch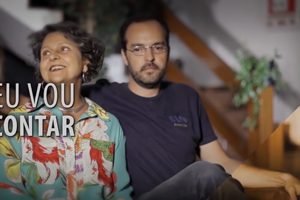 My abortion story (Eu vou contar), 2018
With the stories of nine women, the documentary series Eu Vou Contar presents different narratives about abortion. The characters, who come from different Brazilian regions, partially share the same story: at some point in their lives, they decided to interrupt an unintended pregnancy. To the director Debora Diniz, they narrate their experiences in illegal abortion clinics or with homemade abortion. They are ordinary women. Women who work and who have their families. Some were already mothers, some later chose motherhood. Others just don't want to have children. Amanda is the only one among the nine who has her story told by her mother. Cleide's daughter was 19 when she died trying to interrupt a pregnancy. The film presents data collected by the National Abortion Survey (2016), which identifies abortion as a frequent and persistent phenomenon among women: 1 in 5 Brazilians has had at least one abortion. The characters' narratives lead us to reflect on the current Brazilian legislation, which criminalizes women who insist on deciding about their bodies and their destinies.
Watch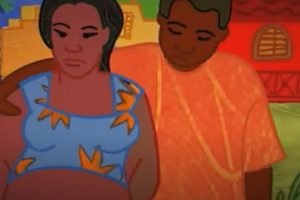 Habeas corpus, 2005
The documentary follows Tatielle's suffering, a young woman from Morrinhos, a Brazilian town in the rural area of the state of Goiás. She was five months pregnant with a fetus that wouldn't survive the delivery when a judge authorized her to perform an abortion. A writ of habeas corpus presented by a priest who didn't know Tatielle stopped the medical procedure. Tatielle was already feeling birth contractions when she was released from the hospital. Back to her town, she agonized for five days, feeling the pains of a delivery that was prohibited by religion, as well as the justice system.
Watch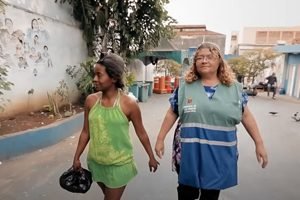 Hotel Laide, 2017
"This is not Disneyland. This is Cracolândia". This sentence of a local resident was chosen by the director, Debora Diniz, to open the documentary Hotel Laide. Released right before a police operation against homeless people living at Cracolandia, this film registers the place from the perspective of its inhabitants. "The documentary creates identification and makes us see that we are also like those Cracolândia residents", the director says. The documentary was filmed in two different moments — at the end of 2015 and November 2016 —, Hotel Laide follows the stories of three women whose destinies have simultaneously crossed the Cracolandia: Dona Laide, owner of the hotel; Brenda Bracho, a type of housekeeper of the place who had also lived in the streets before; and Angélica Alves, a young woman who has been living in the streets and struggling with crack addiction.
Watch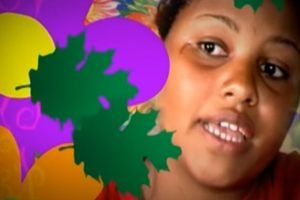 Four women (Quem são elas), 2011
In July 2004, the Brazilian Supreme Court authorized pregnant women of anencephalic fetuses to interrupt the pregnancy. During four months, dozens of women were free to decide to do it. The film tells the story of four of these women over two years. Érica, Dulcinéia, Camila and Michelle are unique women who were brought together by the tragedy of interrupted maternity. As protagonists of their own lives, they are the narrators of their choices in a touching film about their force and resignation when dealing with precocious mourning.
Watch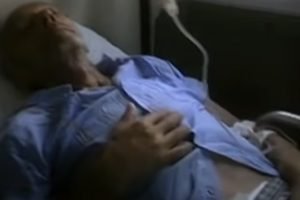 Alone and anonymous (Solitário anônimo), 2007
An elderly man lying in the grass waiting to die. In his pocket, a note said that he was from a distant place. There were no papers or possessions. His wish was to die alone and anonymous. This is the beginning of the documentary that tells the impressive story of a man who was determined to plan and control his death. It is a film about freedom, life, and death.
Watch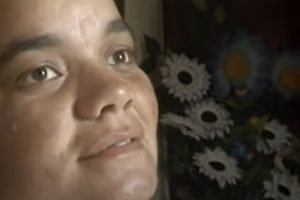 Severina's story (Uma história Severina), 2005
Severina is a Brazilian woman whose destiny was changed by a Supreme Court decision. On October 20, 2004, she was four months pregnant with an anencephalic fetus. The next day, the process of interrupting the pregnancy would begin. On that same date, while she was in the hospital, the Supreme Court canceled the abortion authorization for cases such as Severina's. A poor woman from a small town in the northeastern state of Pernambuco, Brazil, Severina left the hospital and went on a pilgrimage through places that felt like foreign land — the land of justice for the illiterate. In a world of indecipherable papers, Severina and her husband Rosivaldo, farmers who owned no land, spent three months going from courts to hospitals and back to courts, until they obtained the authorization to stop all that suffering. But it was not the end. She then had to face another world, no less inhospitable: that of healthcare for the poor. When the interruption was finally authorized, the pain of a meaningless birth started to take over, among the cries of babies who had a future. And the recognition of a son who was hers, but who was already dead. The harsh story of this mother ends not with a cradle, but with a tiny white coffin.
Watch
Zika, 2016
A documentary about women. They come from Cariri, Sertão, and Alto Sertão in the northeastern state of Paraíba, Brazil. Some of them are physicians and some are ordinary women. Together, they move science forward while learning how to survive the Zika virus epidemic in the country. A pregnancy is a time of waiting and discovering.
Watch
The house of the dead (A casa dos mortos).
A disembodied woman (À margem do corpo)
My abortion story (Eu vou contar), 2018
Four women (Quem são elas), 2011
Alone and anonymous (Solitário anônimo), 2007
Severina's story (Uma história Severina), 2005